ENGLISH
Regular Service/Meetings
When: Every Sunday
Time: 2:00pm

Place: Surf City Church
Corner of Surfers Paradise Boulevard and Clifford Street, Surfers Paradise, Gold Coast Queensland, Australia

Service/Meeting: Sunday Service.
2.00pm: Service (Singing, Testimony, Sermon etc.)
3.30pm: Coffee Time
Gold Coast Japanese Church Prayer Meeting
When: Every Friday
Time: 9.30am
Place: Surf City Church
Bilingual Service
Each month's last Sunday is a 'Bilingual Service' - the Pastor's message is given in English and consecutively interpreted into Japanese by an interpretor.
Email Pastor Bruce Edwards for more information:
bruceedwards@japanese-church.com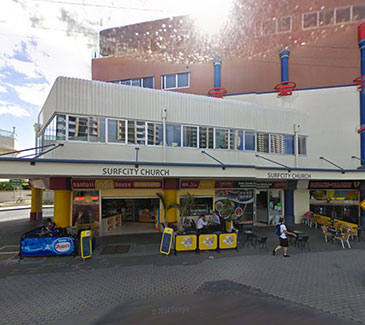 Surf City church building.
MAP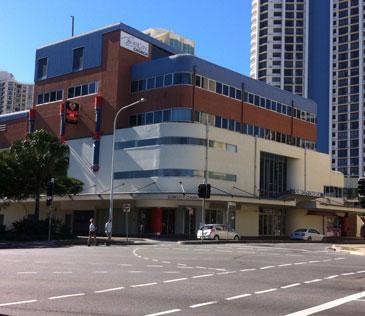 Corner of Surfers Paradise Boulevard and Clifford Street, Surfers Paradise - across from the Q1 and Watermark Hotel.